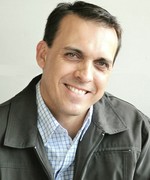 Lehan Stemmet - (BSc, SAC.D, DipPsych, MSc, PhD)


For the last 2 decades, Dr. Lehan Stemmet has pursued his interest in how people deal with stress and challenges, through what started as a personal project he called 'Deal With It'.

Presenting to diverse audiences comprising senior leaders and managers from a range of industry sectors, he has also had opportunity to mentor and coach scores of individuals over the years.

Linking his observations over the years with some of the latest published research on stress and resilience, including his own research findings, he presents it in an easy-to-understand and practically applied way.

His work has been published globally in mainstream business media as well as academic research articles internationally.

Lehan has held various senior leadership and management roles in diverse industries, including biotechnology, consumer electronics, banking, FMCG, manufacturing, security, logistics, and tertiary education.

He has also taught a range of undergraduate and postgraduate management courses, including organisational change and development, and has facilitated MBA workshops of behalf of Southern Cross University.

Passionate about seeing people reach their full potential, he has developed a particular focus on navigating people through a journey of building resilience.